Eforie Colorat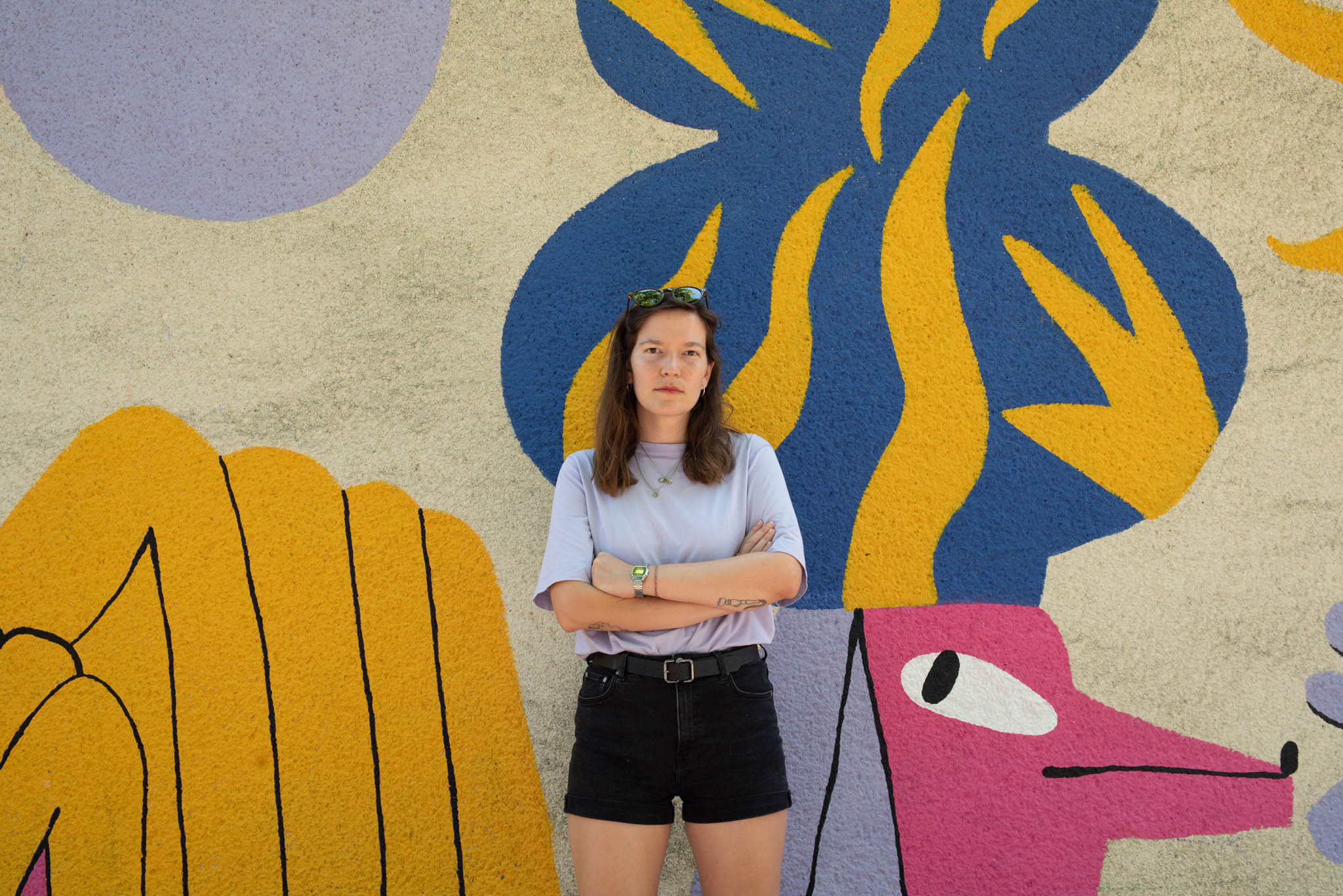 had great fun painting these bebes in the open air cinema by the Romanian sea Eforie Colorat for Cinemascop Festival and thanks Centrul Ceh and the folks from Eforie Colorat for the invitation and fun time.
This whole trip to Romania was a great experience and it is my biggest wall painted by my own hands (and my helpers hands) so far ? (18,5m)
Before I arrived to Eforie Sud, I didn't really know what to expect. The first day, I wanted to take in the environment and then I looked into my sketchbook and searched for drawings, that would fit well with what I saw. The mural depicts different kinds of creatures, spirits of the environment, representing all kinds of organisms. There are plants, fish, animals and people, all living together, sometimes in symbiosis, sometimes it's not that easy. But I take the mural as my celebration of nature, as an offering to the spirits and as an apology for what we, human, do to it. Thank you Alexandra Dumitrescu and Diana Păun for pictures ?☀️?