Illustrations for Viah merch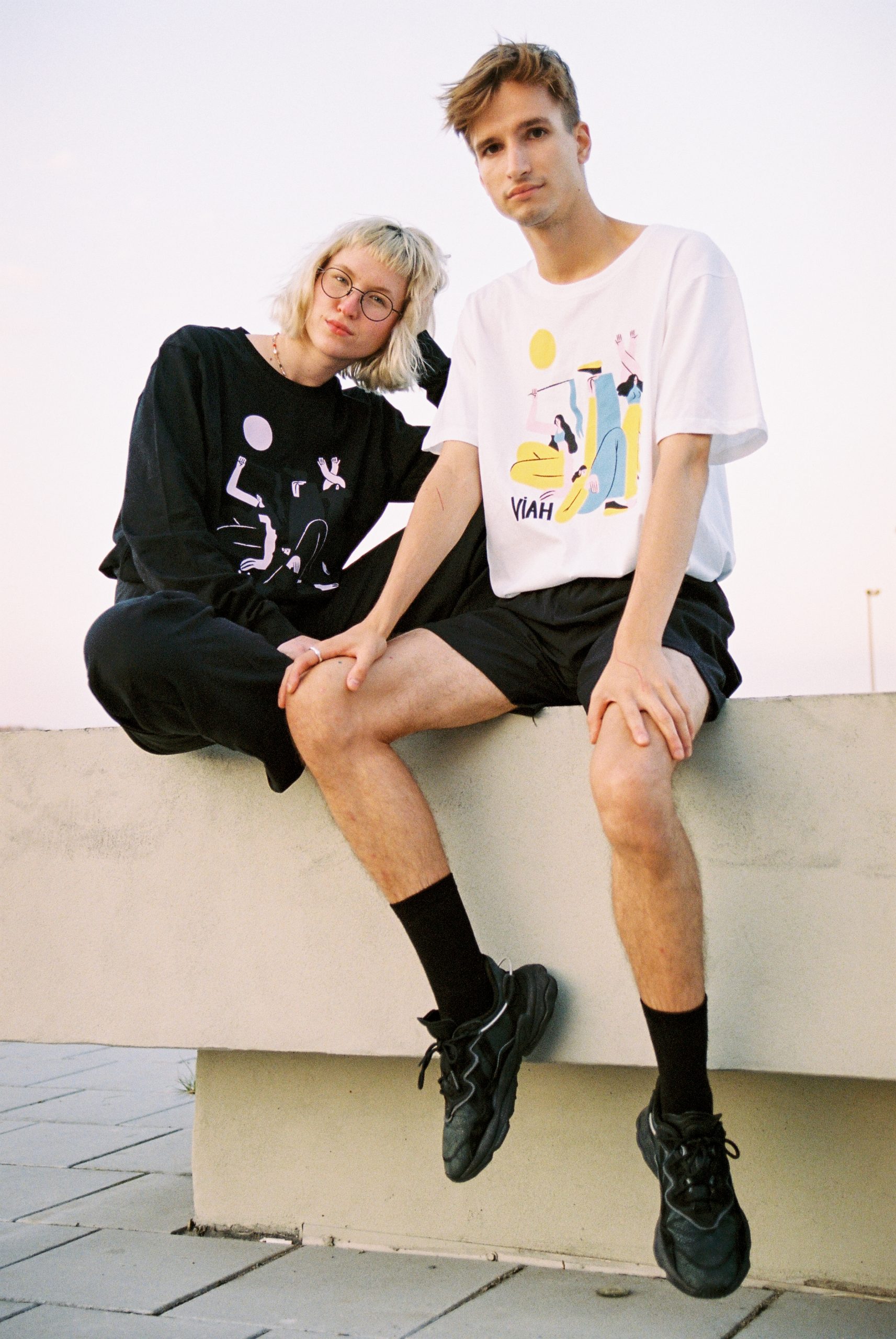 Illustrations for Viah merch
Designed by Barbora Idesová.
Screen-printed in the Czech Republic (Merchyou)
Photographed by Kryštof Novák
Viah is a Czech electropop band. They're unpredictable, ungraspable, they seem as if they're constantly on the go, coming up with fresh ideas to keep you on your toes. With Viah, you just never know what might happen. So once you do catch a glimpse of them, you should know everything is only going to take place there and then, between you and them, after which it shall be the same nowhere ever.