Riso print DOGS for Nový Prostor street mag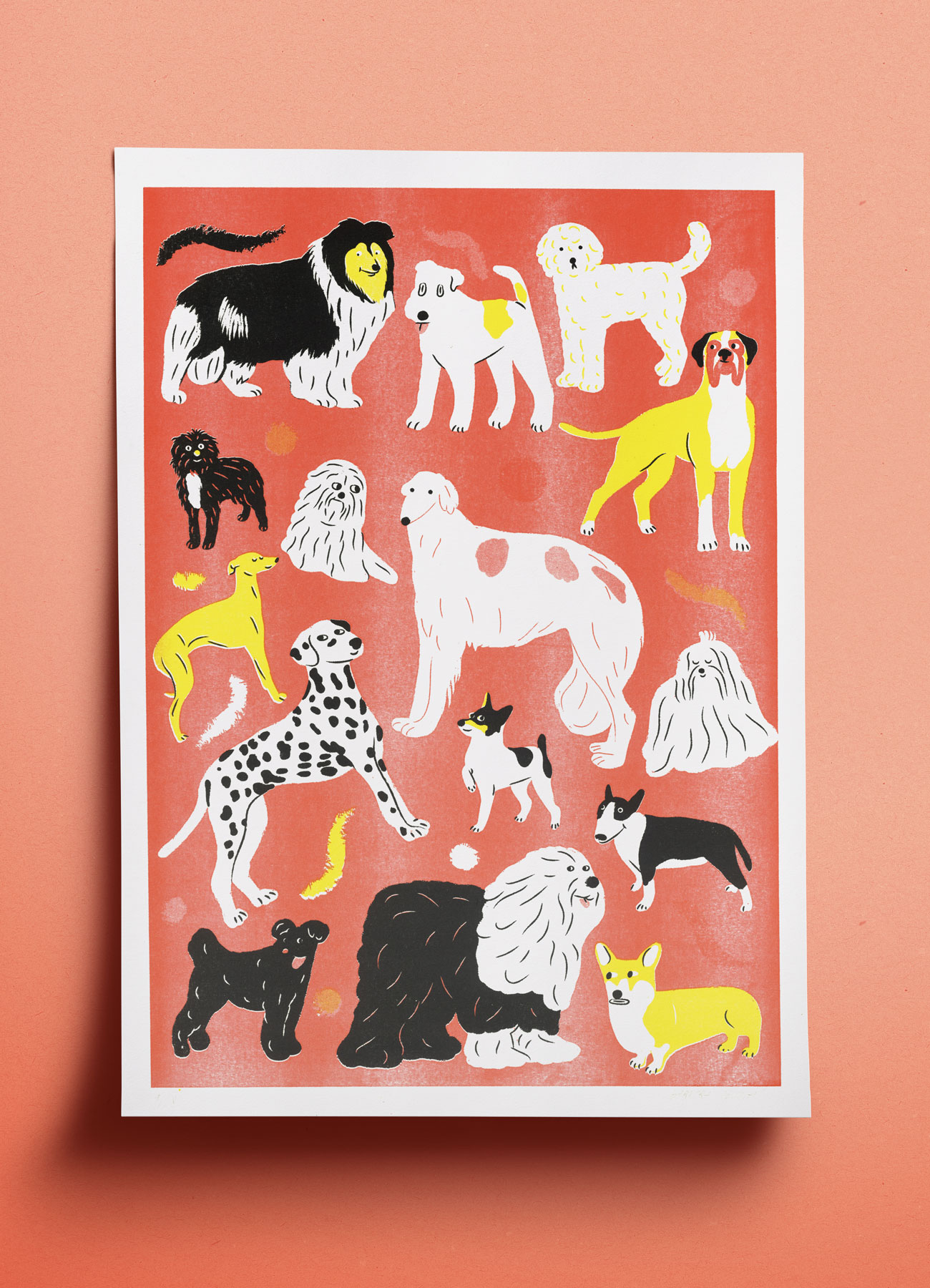 100% of sales go to helping homeless people. 
When the quarantine started, I realized how lucky I am to have a home, where I can comfortably isolate myself. The situation made it hard to sell the magazine on the streets, so I was thinking of a way to help. In the past, more people have asked me, if they could buy the illustration of dogs I created for the magazine as a print. So I decided to print it out in Kudla Werkstatt as a risography and donate it to Novy Prostor. You can buy one of the 58 limited edition prints on their e-shop.